Office of the Coordinator for Research, Extension and Linkages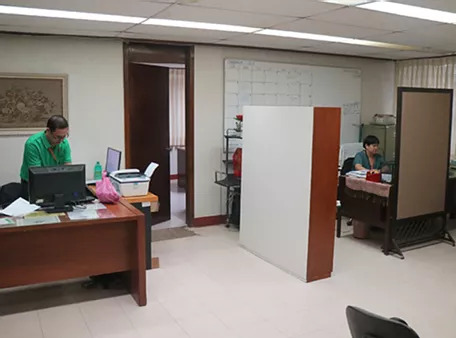 The Office of the Coordinator for Research, Extension, and Linkages (OCREL) assists the Office of the Dean in coordinating the research and extension programs and information from the different units of the College.
It was established in 1996 as OCRE which stands for the Office of the Coordinator for Research and Extension. Since the reorganization of the College of Forestry (CF) into the College of Forestry and Natural Resources (CFNR) in 1998, the research and extension activities are being coordinated at the Dean's level through the OCREL.
OCREL is housed at the ground floor of the Dean Florencio R. Tamesis Hall, CFNR, UPLB.
Facilitates coordination and integration of CFNR activities in research, extension, and linkages to promote synergism among the different units. 
Assist the Dean in the coordination of research and extension activities of the various units of the College and maintain a strong linkage with other agencies concerned with forestry research, including funding agencies. Produce abstract/bibliographies, develop and update website, and other materials that are useful to the college.
OCREL ORGANIZATIONAL CHART